El Colo Ibiza
Premium boat, property and concierge service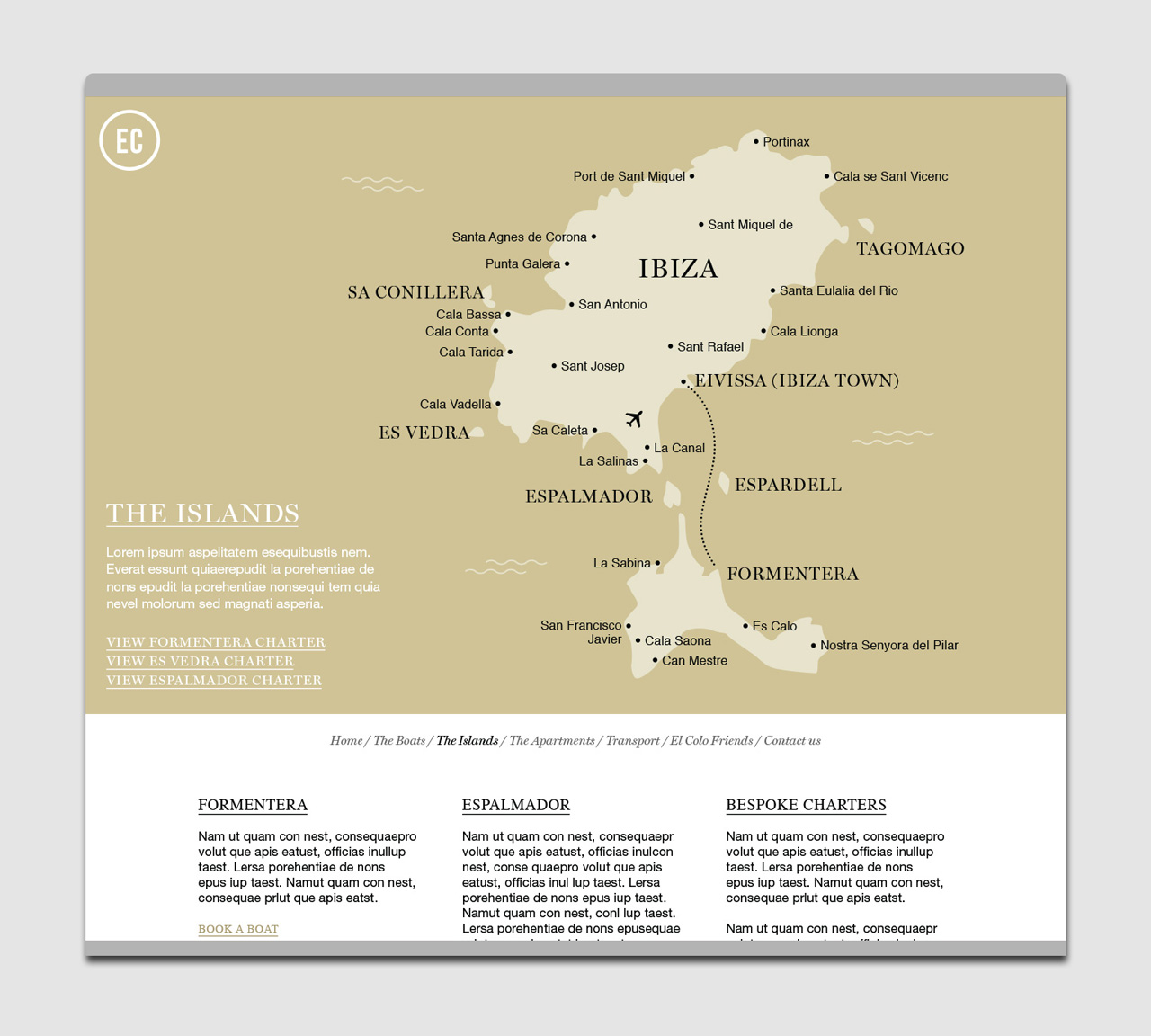 Visual and UX design for a luxury service based in Ibiza, offering apartment and villa rental, charter boats, luxury cars and concierge services.

The El Colo website provides the facilities for Ibiza property owners to register and list their apartments and villas, take enquiries and contact a customer directly. Payments are made through a bespoke e-commerce solution that includes property listing upgrades, an SMS messaging service, property availability and flexible rental prices.

I was responsible for the design and architecture of the El Colo website, social media channels and on-going expansion of the brand, website and services. These responsibilities included the development of a custom property listing and e-commerce platform and the integration of relevant email and social marketing at strategic points in the customer journey.